Archive for the 'Cheryl Brooks' Category
Hero by Cheryl Brooks
Series: Cat Star Chronicles
Publisher: Sourcebooks, Inc.
Genre: Sci-Fi/Fantasy
Length: 384 pages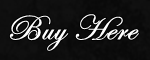 Summary:
He is the sexiest, most irksome man she's ever encountered…
Micayla is the last Zetithian female left in the universe. She doesn't know what's normal for her species, but she knows when she sees Trag that all she wants to do is bite him…
He has searched all over the galaxy for a woman like her…
Trag has sworn he'll never marry unless he can find a Zetithian female. But now that he's finally found Micayla, she may be more of a challenge than even he's able to take on…
BARBARA
The book is in your mailbox.
Hero by Cheryl Brooks
Series: Cat Star Chronicles
Publisher: Sourcebooks, Inc.
Genre: Sci-Fi/Fantasy
Length: 384 pages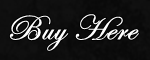 Summary:
He is the sexiest, most irksome man she's ever encountered…
Micayla is the last Zetithian female left in the universe. She doesn't know what's normal for her species, but she knows when she sees Trag that all she wants to do is bite him…
He has searched all over the galaxy for a woman like her…
Trag has sworn he'll never marry unless he can find a Zetithian female. But now that he's finally found Micayla, she may be more of a challenge than even he's able to take on…
Excerpt:
His swirling cloak was what caught her eye, but even from across the crowded park, his aura of sadness and regret went straight to her heart. A little girl ran after him as he walked away, and when he stopped and knelt beside her, she held out her hand, offering him something. His long curling hair fell forward as he accepted it, revealing a streak of orange in the otherwise black locks. There was a brief exchange that Micayla couldn't hear, but whatever the girl had given him must have been quite a treat, for his smile after tasting it was a mixture of wistfulness and delight.
Micayla had never seen him before, but, being a newcomer to Orleon Station, this wasn't surprising. So far, Windura was the only one she saw on other than a coworker basis, and that was mainly because their quarters were next door to one another.
"Hey, Micayla," Windura called out from the corridor behind her. "Let's meet for lunch, okay?"
"Yeah, sure," Micayla replied. Tearing her eyes away from the man, she turned to greet her Vessonian friend.
"Lunch would be great."
"The main dining hall at eleven hundred?"
"Fine," Micayla replied, forcing herself to smile.
Glancing over her shoulder, to her dismay she saw that the man had already gone. She strained her eyes to find him among the huge potted plants and benches of the space station's "park." "Did you see that guy—the one in the cloak with the long black hair?"
"A cloak?" Windura echoed. "Why would anyone be wearing a cloak? It's hot as hell in here!"
It wasn't the first time she'd heard Windura complain about the heat, but then catering to the preferences of a variety of different beings made the choice of ambient temperature difficult. "Maybe so," she said doubtfully. "But some people are just cold-natured…" She stared off in the direction he must have taken. "What's back that way?"
"Some of the more disreputable parts of the station," Windura replied, flipping her long blond hair over her shoulder. "You're better off not going down there." Micayla nodded absently. "I'm sure you're right," she said, but something about him was so compelling that if Windura hadn't intervened, she'd have gone running after him in a heartbeat.
"We've got to get you better oriented to this place," Windura went on. "A girl like you needs to know the ropes."
Micayla frowned. "What makes you say that?"
Shaking her head, Windura replied, "If you don't know that by now, then I can't help you." With a quick grin, she added, "See you at eleven," and was gone. Micayla stood gazing blankly at the throng of children, unable to recall why she had gone to the park in the first place. Ordinarily it would've been a cold day in hell, let alone Orleon Station, when a man distracted her that much, but then she remembered: Tea. You're here to get tea. Getting in line at Starbucks, she ordered a tall cup of hot, foaming chai and then headed off to work.
The communications center was a hive of bustling activity, and Micayla had to squeeze past several other officers to get to her station, nearly spilling her tea as she finally plunked down in her seat. The guy from the previous shift had left his candy wrappers scattered about, and she gathered them up, grumbling as one of them stuck to the console.
"Sorry about that," he said from behind her. Reaching over her shoulder, he retrieved the last of them, his chest pressing lightly against her back.
Micayla shifted away from him slightly. Scott was Terran and an attractive fellow with a terrific smile, but he was getting a little too… chummy. As a female of an unknown species, if there was one thing Micayla had learned, it was that Terrans and whatever she was weren't compatible—at least, none she'd met so far—and having grown up on Earth, she'd met quite a few. "That's okay, Scott," she said. "I'm sure I leave tea stains for Xantric to wipe up when she comes on duty."
"Not sure she'd notice," Scott said with a shrug.
"And if she did, you'd never know it. Twilanans never complain about anything." He turned to leave, but then paused, adding, "Not much traffic on the system for the past couple of hours, but I'm sure it'll pick up for you."
Micayla took a sip of her tea and nodded. "It always does," she agreed. "Get some sleep."
Scott sighed. "Too bad you and I work different shifts. Otherwise, we could spend a little more time together—instead of me just going back to my quarters and dreaming about you."
Micayla felt a pang near her heart and wished she could have felt something other than regret when a man said such things to her. Steeling herself against his inevitable reaction, she purposely avoided his eyes, focusing instead on resetting the instrument panel with her fingerprint on the log entry. "Dreams will have to suffice, big guy," she said. "I'm not looking for a boyfriend."
"You always say that," Scott grumbled. "Sure I can't talk you out of it?"
"You could try," she said, wishing it really would work, just once, "but it probably won't do you any good."
"Ice Queen," he muttered.
"I've been called that before," she said wearily.
"Treacherous Temptress?"
"Been called that too."
"You're kidding me, right?"
"You'd be surprised." Micayla sighed. "And believe me, it's nothing personal, Scott. I have no problem with being friends, but if you want more than that, I'm simply the wrong species."
Seeming to take this as an invitation, Scott turned and leaned against the partition that divided the workstations.
"What are you, anyway?"
"No idea," she replied. "But I'm not human, that's for sure."
"No shit," Scott said. "You're better looking than any Terran I've ever seen. I love those cat-like eyes of yours. The elfin ears are nice too, and the fangs…" His voice trailed off there as though indulging in some erotic fantasy.
"The better to bite you with, my dear," Micayla quoted. When her stepmother had first read her that story, she probably never realized that Micayla identified much more with the wolf than with Little Red Riding Hood—though, in truth, she looked more like a lion or a panther than a wolf.
If Scott's response was any indication, being savaged by a lioness was the answer to his wildest imaginings. "Would you?" he asked eagerly. "Please? Pretty please?"
"Absolutely not," Micayla said firmly as a hail came through the system. "Get going, now," she added, shooing him away. "I've got work to do."
Scott withdrew with obvious reluctance, mumbling imprecations under his breath as he went.
Micayla redirected the hail and wondered if it would be worth it to try to spend a little more time with Scott. He was a nice guy and it would take no encouragement whatsoever to—no, she decided. It wasn't worth the pain. Her lack of interest in the opposite sex wasn't her fault, but he would end up despising her for it and then she'd be right back where she started.
Her attitude wasn't precisely a lack of interest, however; it was more a lack of desire, and though she knew what desire was supposed to feel like—she had one fantasy that never failed to elicit that response—it never seemed to work with a flesh and blood man. The man she'd seen in the park might have been different, though; she'd at least felt something for him, if only compassion. Had the little girl been his daughter, telling him good-bye as he left on a journey through space? Was she a friend or a complete stranger? Micayla had no way of knowing, but the more she thought about it, the more she itched to find out.
She glanced up as Dana took her seat at the next station, apologizing to Roxanne for being late. "I had such a tough time getting Cara out of the park!" Dana was saying. "She started talking to someone and didn't want to leave. I'm surprised she didn't go running after him."
To be entered in the contest, tell us one of your favorite Sci-Fi/Urban Fantasy books.
One (1) lucky reader will receive an electronic copy of Hero  by Cheryl Brooks. 

This is an overnight contest; therefore, you have until Sunday, Feb. 5th at 6:00 PM (CST) to leave a response in the comments section.
1. Must be or become a Google Friend Connect Follower of Infinity & Beyond and I must be able to see you as a follower. Therefore, if you've become a follower and selected the "Private " option, I can't see you.
– 1 Entry
2. Must be or become a GFC Follower of The Readers Roundtable (Mainstream) – 1 Entry
2. Must leave your name and email address in case you win
3. Must answer the question
4. Hope you have some fun!
Options for Extra Entries:
1. Following The Readers Roundtable Networked Blogs – 1 Entry
2. Following The Readers Roundtable on Twitter – 1 Entry
3. Following The Readers Roundtable on Facebook – 1 Entry
Good Luck Everyone!