Archive for the 'HardCell Series' Category
Grown Men by Damon Suede
Publisher: Riptide Publishing
Series: HardCell Series
Genre: Sci-Fi, Fantasy, Erotic Romance, M/M, GLBT
Length: 109 pages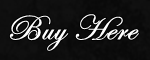 Summary:
Every future has dirty roots.
Marooned in the galactic backwaters of the HardCell company, colonist Runt struggles to eke out an existence on a newly-terraformed tropical planetoid. Since his clone-wife died on entry, he's been doing the work of two on his failing protein farm. Overworked and undersized, Runt's dwindling hope of earning corporate citizenship has turned to fear of violent "retirement."
When an overdue crate of provisions crashes on his beach, Runt searches frantically for a replacement wife among the tools and food. Instead he gets Ox, a mute hulk who seems more like a corporate assassin than a simple offworld farmer.
Shackwacky and near-starving, Runt has no choice but to work with his silent partner despite his mounting paranoia and the unsettling appeal of Ox's genetically altered pheromones. Ox plays the part of the gentle giant well, but Runt's still not convinced he hasn't arrived with murder in mind.
Between brutal desire and the seeds of a relationship, Runt's fears and Ox's inhuman past collide on a fertile world where hope and love just might have room to grow.
This title is #1 of the HardCell series
Hazel's Review:
I became an instant Damon Suede fan with his first m/m novel, Hot Head. He has followed that spectacular debut with something completely different, a Sci-fi novella Grown Men with elements of Robinson Crusoe, GLBT romance, and Survivor all rolled into one. I happen to be a fan of Sci-fi so that is what initially attracted me to this book, but there is so much more to it than an outer space adventure or a futuristic escapade.
Mr. Suede has done an outstanding job of world-building, yet there are components of the story that are familiar and make it a comfortable, if very exciting, read. Runt is stranded on a deserted island on some other planet. He is supposed to be terraforming the land but the poverty of the natural features and lack of help have left him starving and exhausted. Supplies are dropped by the company that owns the planet. The company is named HardCell, a clever play on words and a not-so-subtle social comment. I noticed and appreciated in his previous book, Hot Head that Mr. Suede enjoys words and uses them creatively. He is at his wordsmithing best when he's able to create a whole new lexicon thanks to this being Sci-fi.
One day a new shipment has landed and the appropriately nicknamed Runt is hopeful it contains a new lab-created wife as his first one died when they first landed, leaving him without the help needed to do the work as well as without a companion or sexual partner. The shipment contains a cargo of extravagantly expensive food, supplies and resources, but the surprise is instead of a new wife it contains a huge, mute, muscular man called Ox. The running mystery of the story is why is has been dropped here. Is he here to terminate (in every sense of the word) Runt for being unsuccessful in his job or is he running from something. The surface of the truth is scratched before the end of this book but more will have to be revealed in future HardCell books to know Ox's backstory. This is just the first book in a series.
I wouldn't call this an m/m romance, although by the end of the book there is some creative and scorching hot sex between two men who are fond of each other but very mismatched in size. Grown Men is definitely more of an adventure story that includes m/m sex.
I enjoyed Grown Men very much and recommend it to readers who enjoy Sci-fi, m/m, a stranded on a desert island trope, and a serialized adventure series.
Rated 5 Seashells by Hazel!