Archive for the 'Contest' Category
Midnight's Lover by Donna Grant
Series: A Dark Warrior Novel, Book 2
Publisher: St. Martin's Paperbacks; 1 edition
Genre: Urban Fantasy
Length: 364 pages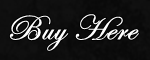 Synopsis:
Defenders against evil. Bound by the gods. The Dark Warriors are taking their battle from ancient Scotland to the modern world—where a woman's love can set them free…
A WARRIOR'S PASSION
Driven by the fierce god within him, Highlander Ian Kerr is sworn to fight for the land he loves—and the brother he lost. But when he's magically transported four centuries into the future, he finds himself fighting his own desires—for a beautiful, bewitching woman who could hold a warrior spellbound…
A WOMAN'S MAGIC
Danielle Buchanan has heard the legends. She has felt the power of Druid blood in her veins. But she has never known a man as fearsome—or as haunted—as the warrior Ian. With her magic, Dani must help him battle an ancient evil. With her heart, she must join him in his quest. But only with her soul can she free him from his curse…and seal their fates together.
Excerpt:
Somewhere in the Highlands
Ian's eyes flew open as he lay perfectly still inside the dark, dank cave he had called home for…months.  He wasn't sure how much time had passed.
Nor did he care.
He didn't move, didn't even blink as he listened.  The only sound that met his ears was the shrill sound of the howling wind.  But for an instant, he had sworn he'd heard his brother's voice.
More and more he heard Duncan calling to him, beckoning him to leave the mountain.
Ian scrubbed a hand down his face and sat up.  His breath billowed white before his face.  A glimpse through the cave's entrance showed Ian the sun had risen on another day.
How many days had he lost this time?  It could have been hours or weeks that his god, Farmire, had had control.  As awful as that was, Ian feared what Farmire had done while he'd been in control.
It was one of the reasons Ian had made his home in such a remote place.  The farther his god had to go to appease his need for blood and death, the less likely Ian was to harm someone.
At least that was his hope.
Ian dropped his head back against the jagged rock of the cave and squeezed his eyes shut.  By all that was holy he'd never felt so isolated, never been so desolate in all his two hundred plus years.
And it was only going to get worse.  So much worse.
Ian thought of MacLeod Castle and the people who had become a family to him.  He missed the sound of the waves crashing against the cliffs, the aroma of fresh baked bread, and the laughter as they all sat in the great hall and ate.
He missed the other Warriors.
But most of all he missed his brother.
Ian rose to his feet and walked to the cave's opening and looked out.  Everything as far as he could see was covered in a thick blanket of white so blinding he had to squint to look at it.
There were no footsteps leading to or from the cave, and since it wasn't snowing now, maybe Ian hadn't ventured from his hideout.
If only he could remember…. But it was like huge holes in his memory whenever his god took over.  Though he tried to get a hold of his god, Farmire was too powerful.  Ian's grief over losing his twin only compounded things to allow Farmire to gain the upper hand in the first place.
Duncan.
No one had understood the bond between Ian and Duncan.  As twins, they had shared everything.  If Duncan was hurt, Ian felt his pain.  If Ian had needed Duncan, he'd been there without Ian having ever called for him.
The fact they had also shared a god as twins only strengthened their bond.
Ian remembered when they'd had their god unbound.  It had been Deirdre, an evil Druid, or drough, who had caught them and unbound their god.
The pain had been excruciating, unimaginably agonizing with their bones popping and muscles shredding as the god stretched inside them.  But it had been nothing compared to the strength of the god now bellowing inside Ian's mind.
No longer was Ian able to share Farmire's greedy and insatiable hunger for battle with Duncan.  Now, Ian contended with it all on his own.
And he was losing badly.
Ian recalled how he and Duncan had found a way to gain control over their god together.  It hadn't been easy, but they'd had each other.
Even locked deep in the depths of Deirdre's mountain prison they'd learned to face whatever came their way.  Together.
It had been Deirdre who had taken Duncan's life just four months earlier.  It had been Deirdre who had taken the only brother Ian had ever known.
And it had been Deirdre who had put Ian in the predicament he was in now.  The drough had known exactly what she was doing when she killed Duncan.  She'd known Ian would then get the full powers of his god – and the full rage.
Many Warriors never learned to control their god, and the god soon took over.  Which is what Deirdre wanted in her quest to rule the world.
Ian had been a proud man growing up in his clan.  He'd even been a proud Warrior, despite the primeval god inside him.
Now, he hid away from the world because he couldn't rule his god.  He wondered what Duncan would think of him.  Would his twin scorn him?  Would Duncan pity him?
Ian scratched his head and felt the long, dirty strands of his hair.  The hair felt foreign to him.  Ever since they'd been young lads, Ian had kept his hair shorn to his head to help others tell him and Duncan apart.
The last time he'd cut his hair was before Duncan had left with Logan on their mission to find an artifact that would help them destroy Deirdre once and for all.
They had killed Deirdre once already when they'd rescued the youngest MacLeod brother, Quinn, from her clutches.  Though they had killed her body, they hadn't destroyed her soul.
"Unfortunately," Ian mumbled.
Ian thought of the Druids and their pivotal role in the lives of every Britain beginning thousands of years before.  The Druids had been the ones to rule the land, not kings or clan leaders.
There were two sects of Druids.  The mies, or good Druids, whose magic came from the earth and elements.  And the droughs, who, upon their eighteenth year, gave their souls to Satan in order to command black magic.
It had been the droughs who had called up the primeval gods from Hell to help the Celts send Rome from their shores.  Those gods had inhabited the strongest warriors from each family, creating immortal Warriors with the strength and power of the god that had taken them.
When the droughs couldn't send the gods back to Hell with their magic alone, it had taken both the droughs and the mies to bind the gods in the Warriors.
Since Deirdre hunted and killed both droughs and mies in order to steal their magic and grow hers, there were few Druids left in Britain.  Those that remained stayed hidden.
Ian had never felt animosity, never allowed himself to hate as he did for Deirdre.  His loathing grew each day his god took control of him.  Because Ian knew, once Farmire was in complete control, Ian would be Deirdre's.
"I'll kill myself first," Ian stated, his hands fisting at his side.
"Nay, brother.  You need to live."
Ian didn't acknowledge Duncan's voice, though it sounded as if his brother stood right next to him.  It was just proof that Ian was going daft.
At least he was alone and his friends at MacLeod Castle wouldn't have to watch as Farmire slowly pulled him under.
But Ian missed the other Warriors.
He missed Fallon MacLeod's calm leadership.  He missed Ramsey's infinite knowledge, Logan's teasing, Hayden's eagerness for battle, and Arran's steadfast friendship.
He missed Quinn MacLeod's recklessness, Lucan MacLeod's easy laughter, Galen's constant eating, Broc's silent gaze, and Camdyn's quiet presence.
There was also Larena, the only female Warrior and Fallon's bride.
Then there were the Druids.  The MacLeods had welcomed all Warriors fighting against Deirdre into their castle, but they had also made it a sanctuary for Druids.
The MacLeods had turned their ruin of a castle into a home once more.  It was a place where no matter what you were, you were welcomed to sit at their table and share a meal.
It had helped that Ian, Duncan, and Arran had stood by Quinn while they'd been trapped in Deirdre's mountain.  Ian had known as soon as he saw Quinn that the Warrior was someone important.
Ian thought back to when he first met Quinn.  Quinn had been battling his own god at the time.  There had instances where Quinn admitted he had nearly given into his god at one point.
It was too bad Quinn wasn't with him now to help Ian win this constant battle of wills with Farmire.
Even if Ian hadn't been snatched from MacLeod Castle, he knew he would have left.  Only a fool would stay and endanger all that they had worked to protect.
And Ian wasn't a fool.
"Brother, you must eat.  You will need your strength to battle Farmire.  The weaker you are, the more control he has."
Ian knew Duncan was right, but to get food meant he would have to leave the cave.  But the voice in Ian's head, whether it was his brother or not, was correct.
He did need to keep up his strength to fight Farmire.  Not that Ian thought he had a chance at having the control over his god as he once did, but he wasn't going to go without a fight.
Ian glanced down at his kilt and the large red and green plaid covered in mud and muck.  He needed a bath as well.  Which, in the cold, was going to be grueling.
The freezing temperatures wouldn't kill him because of his immortality, but it might help to keep his god away for a while.
With his first ghost of a grin in days, Ian stepped out of the cave.
About Danielle and Ian
Danielle
Dani Buchanan is dragged into the battle between Deirdre and Warriors by her magic, and because of that she's shown an entire new world. A world where she finally fits in. A world full of battles, of danger…and love.
Ian
The vigilant one. Ian hides the horrors of his torture – death and resurrection – at Deirdre's hand from his brother, but Deirdre's hold over Ian hasn't waned. She's deeper in his psyche than anyone realizes.
Born: August 1381
Turned: 1403God:Farmire, father of battle
Warrior Color: Pale blue
Abilities: Can absorb another's power
About the Author
Donna Grant is the bestselling, award winning author of more than twenty-five novels spanning multiple genres of romance.
She was born and raised in Texas but loves to travel. Her adventures have taken her throughout the United States as well as to Jamaica, Mexico, and Scotland. Growing up on the Texas/Louisiana border, Donna's Cajun side of the family taught her the "spicy" side of life while her Texas roots gave her two-steppin' and bareback riding.
Her childhood dream was to become a professional ballet dancer and study under the amazing Mikhail Baryshnikov. Though she never got to meet Baryshnikov, she did make it to New York City and performed in the Macy's Thanksgiving Day Parade. Later, Donna's love of the romance genre and the constant stories running through her head prompted her to sit down and write her first book. Once that book was completed, there was no turning back.
Donna sold her first book in November 2005 while displaced from Hurricane Rita, a storm that destroyed portions of the Texas Gulf Coast. Since then, Donna has sold novels and novellas to both electronic and print publishers. Her books include several complete series such as Druids Glen, The Shields, Royal Chronicles, Sisters of Magic, Dark Sword, Dark Warriors, and her new series, Dark Kings.
Despite the deadlines and her voracious reading, Donna still manages to keep up with her two young children, four cats, three fish, and one long haired Chihuahua. She's blessed with a proud, supportive husband who loves to read and travel as much as she does.
Midnight's Master
May 14: Amy, Amy's Book World /Inteview
May 18: Heather, Red Headed Bookworm / Bio/synopsis/excerpt
May 22: All IO Team Super Duper Release Date Extravaganza Blog HOP
May 24: Michelle, Indiewriters review Guest Post/Bio/Synopsis
May 29: Suzie, Bunny's Interview
May 31: Amber, Sapphyria's Book Reviews Bio/Synopsis, excerpt
Midnight's Lover
June 4: Crystal, Reading Between the Wines Book Club Interview
June 6: Brooklynn, Ce-Ce's Garden of Review / Review
June 8: Ana BookSpark Bio/Synopsis, excerpt
June 12: AJ, The Readers Roundtable Infinity & Beyond Bio/Synopsis, excerpt
June 14: Danielle, Ramblings from This Chick Guest Post
June 19: Jessica, WonderlandReviews Interview
June 21: Shannon, Cocktails and Books Bio/Synopsis, excerpt
June 26: All IO Team Super Duper Release Date Extravaganza Blo
Desires Unleashed by D.N. Simmons
Series: Knights of the Darkness Chronicles, Book One
Publisher: Self-Published
Genre: Urban Fantasy
Length: 298 pages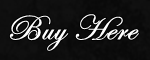 Summary:
Desires Unleashed is the first novel in the riveting, highly-addictive and sexually-charged Knights of the Darkness Chronicles. Experience the heart-pounding thrill of the chase in this electrifying page-turner as you uncover the mystery behind the series of gruesome killings that have been terrorizing the citizens of Chicago.
When a grisly decapitated corpse pops up on a Chicago Street, drained of blood, the highly-trained, government-funded special police force assigned two of their best detectives to the case. S.U.I.T. Detectives Warren Davis and Matthew Eric delve deep into their investigation to discover just who or what is leaving mutilated bodies in public places. They soon realize that the killer or killers is one step ahead of them and if they are going to stop the menace before another innocent human is viciously attack, they are going to need help.
Natasha Hemingway liked her life just the way it was… normal and supernatural-free. The vampires and shape-shifters were just where she wanted them to be–far away from her. All was going well until an unfortunate accident landed her in the hospital. It was then that she discovered she had an ability that could help her save countless lives. All of a sudden, she finds herself thrust into the dangerous and alluring world of the supernatural and into the arms of two very sexy and deadly vampires.
Original, gritty and sprinkled with just the right amount of humor and wit, the Knights of the Darkness Chronicles will suck you in and take you for a ride you won't forget. You don't want to miss out on this amazing series!
This book has been previously published and has been substantially revised from its original release.
Greetings and salutations!
My name is D.N. Simmons and I'm the author of the "Knights of the Darkness Chronicles". It's an intriguing little series involving vampires and shape-shifters and I know what you're going to say. Isn't there one million books out there with vampires and shifters? What makes yours so different? I can guarantee the KOTDC is unlike any other book in the urban-fantasy or paranormal romance genre you've ever read.
For one thing, I don't have a main character or even two main characters. I wanted to step away from the normal formula, so to speak, and break new ground by just having characters. I wanted my series to represent the real world as much as possible even though it is in fictional setting. In the real world, peoples' lives intertwine, and they experience things together. In the end, the same experience may effect each person differently. When I created the KOTDC, I wanted to explore the aspect of what I like to call "character freedom". So not only do you get to experience the world from the eyes of my "Heroes", but you also see the world through the eyes of my "villains" with each book. You get to know each character and see them grow and bond with one another.
If I had to point out one significant aspect of my series, I'd have to say that was it. The KOTDC is a multicultural, dark urban-fantasy series that has the perfect amount of mischief, sex, violence, humor, action and wit that I hope will entertain any reader who loves the UF and PNR genres.
I thank you all for your time and this opportunity to chat with you.
Much love and respect,
D.N. Simmons.

Website http://www.dnsimmons.com/
Facebook http://www.facebook.com/profile.php?id=100000552496587&ref=tn_tnmn
Twitter https://twitter.com/#!/DNSimmonsKOTD
Goodreads http://www.goodreads.com/author/show/1396694.D_N_Simmons
Fighting Gravity by Leah Petersen
Publisher: Dragon Moon Press
Genre: Sci-Fi, M/F, M/M
Length: 306 pages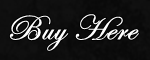 Summary:
When Jacob Dawes is Selected for the Imperial Intellectual Complex as a child, he's catapulted from the poverty-stricken slums of his birth into a world where his status as an unclass is something no one can forget, or forgive. His growing scientific renown draws the attention of the emperor, a young man Jacob's own age, and they find themselves drawn to each other in an unlikely, and ill-advised relationship. Jacob may have won the emperor's heart, but it's no protection when he's accused of treason. And fighting his own execution would mean betraying the man he loves.
AJ's Review:
Although Leah Petersen is a new author to me, her debut novel is compelling with engaging characters, a complex plot, and a sensual, yet sweet romance that will warm your heart to the core.
Maybe it's because I'm always rooting for the underdog…I'm not sure, but I simply fell in love with Jake Dawes. Here is a young man who as defied the odds and made something of himself. His character is witty, yet direct which at times lands him in a heap of trouble. Although he persists throughout the book that he's learned his lesson from each incident his mouth has gotten him into, there are times that I had to question that contention. However, it didn't deter from me enjoying the way Jake grew into himself as a man while gaining a better understanding of what he truly wanted in life as the story progressed. It was intriguing to compare the differences between his relationship with Kirti and his relationship with Pete, aka the Emperor.
Pete, The Emperor, is mesmerized by Jake even though he doesn't come out and admit it up front. For me, the nature of their relationship was refreshing because Jake treated Pete like he did everyone else, which is what Pete found so endearing about Jake. The chemistry between these two was smoldering from the moment they met. Their conversations, banter, as well as their trials and tribulations had a way of drawing you so deep into the story that you felt more like a secondary character than a stranger on the outside looking in.
Ms. Petersen has penned a riveting story that will take you on an emotional roller coaster ride and leave you breathless at the end. The characters are engaging and three-dimensional, the world building is mesmerizing, the tragedies are pivotal and help the story to progress, and the love is sensuous. Although this is a sci-fi story, a lot of the problems that were presented in Fighting Gravity exist in today's society, which made it very easy to relate not only to the characters, but also to the overall plot of the story. My hat goes off to Ms. Petersen because she has hit a home run with her debut novel, Fighting Gravity. Bravo!
Rated 5 Seashells and a Recommended Read by AJ!
Meet Leah Petersen
Leah, you have an amazing talent in that you can hold a book in your feet and read while knitting at the same time. How in the world did this little talent come about? 
Necessity is the mother of invention, right? I'm one of those dreadful muti-taskers that has to do more than one thing at a time. I happen to be very flexible so I will hold a book on the floor or couch with my feet while I lean over my knees to read it, since my hands are busy with the knitting project. I can't turn the pages with my toes, though. I have to use my hand. Since I can do that without disengaging from the knitting itself, it's not a terrible disadvantage. Ebooks are easier. Still have the page-turning thing, but there's less contortion involved.
What's the age group for Fighting Gravity?
It was written for adults, but the main character is a teenager or less through at least ¾ of the book, and is only about 20 when it ends. So I think it will appeal to young adult readers as well. That said, it was written for adults, so I didn't filter the content for a younger audience. It's not raunchy, but it does include a sexual relationship between two men. Personally, I don't think that's something in and of itself that shouldn't be read by teens, but many parents won't agree with that. And, anyway, that's a debate all by itself.
Tell us a little about what your life was like before becoming an author and what it's like juggling a family and being an author?
My pre-author life was like everyone else's. A 9-5, a mortgage, husband and 2.5 kids and the dog. It's still like that, only now there's a book out there with my name on it and deadlines for the next one. As for juggling being an author and having a family, I've always kept my life pretty obligation-free outside of my family, which gave me time to read and do gaming and stuff like that in and around the parenting gig. Now I just do less of the hobbies and fill that time with writing.
When you're writing a story, which comes first, the character's story or the idea for the novel?
Characters come first. I discover a complex character in an interesting and difficult situation, and then I try to figure out how I can torture them through a plot arc.
Tell us about Fighting Gravity and please tell us you have an excerpt to share.
Fighting Gravity is a science-fiction love story. It's about a brilliant physicist who is accused of treason essentially because some powerful people didn't want a guy like him to be the emperor's lover. It's about his struggle against class-prejudice and finding happiness in spite of the fact that the world would hold him down merely because he was born into poverty.
Excerpt from Fighting Gravity:
"Happy birthday, by the way," I said one evening almost a week later as the emperor accompanied me from the dining hall to the lab.
"Thank you," he replied. "To you as well."
"How did you know it was my birthday?"
"Oh, there's not much I don't know if I choose to," he said with a smile.
"OK, I should have known that. I suppose I mean, why do you know?"
"In my position, I've found curiosity to be an asset. I don't believe there is such a thing as knowing too much."
That wasn't a comfortable thought. How much he could know. How much he knew.
"I'm older," he added after a long silence. I raised my eyebrows. "Only about six hours, but it counts."
I had to laugh. "You're one of the most powerful men in the galaxy and it matters to you whether or not you're older than me?"
He shrugged. "Wouldn't it matter to you?"
"That's not the same thing. There's a huge power differential between us. At least age would be something I'd have over you."
"I get the feeling that power doesn't mean that much to you."
"Unless you mean as a function of energy." I grinned at him. "No. I have no need for it. It would get in the way of my work."
"What did you do for your birthday?" he said after a pause.
"Radiation measurements."
He laughed. "No party?"
"With whom?"
"Haven't you made any friends aboard ship? I know it's only been three weeks, but you don't seem to be the kind of person who would have trouble making friends."
"Maybe you don't know me very well. In my experience, there aren't many people who are interested in being friends with me."
"Maybe it's they who don't know you very well."
I frowned, puzzled. When I looked at him again he was watching me. "And what have you concluded?" he asked.
"About what?"
"You look like you're trying to decide something. My guess is you're trying to figure me out."
I thought about that before I replied. "You're confusing," I conceded.
He grinned. Reaching into his pocket, he produced something and handed it to me. "Here. Happy birthday."
He'd given me a small box. I looked at him, surprised, but when he said nothing further I opened it. Inside was a pair of platinum cuff links with a raised imperial crest on them. "I thought they might be less objectionable than a ring."
I frowned. "I didn't get you anything."
"I assure you, I don't need anything."
"Neither do I. That's not the point."
He shrugged. "It's the thought that counts. We'll just say you gave me something."
"I'm sure you can say whatever you want, but I never thought of giving you anything."
He stared at me in shock and then started laughing so hard he had to stop walking. We stood in the middle of the hallway and I watched both directions as I waited for him to get control of himself. If someone came along and saw him like this, it wouldn't go well for me. When he caught his breath he said, "You never thought of giving me anything." He repeated it as if it was the punch line to a good joke. "Not even just now, when I gave you something?"
"No," I said. "I can't imagine what I would get you."
"Well, whether you realize it or not, you've been giving me a gift for the last ten minutes," he said.
I grimaced. "You're not going to say something weird like 'the gift of your company,' are you?"
He doubled over with laughter again. "No," he answered when he'd composed himself. "No, I was going to say that we've been talking for more than ten minutes and you haven't called me 'Excellence' once."
I startled. "I'm sorry." It occurred to me that I should have said "Excellence" just then.
He was grinning. "Don't be. Isn't that what I just said? No one's ever done that to me before. It's very disrespectful. I like it.
If you could have dinner with one person, dead or alive, who would it be and why?
I have no idea. I'm sitting here racking my brains, but honestly, I don't really want to meet any of the people I truly admire because what if they're really a jerk in person, or uninteresting? I don't want my illusions shattered.
Name 5 funny thing you would want your readers to know about you?
Ummmm, I don't know what's funny about me.
I didn't excel in physics in school and wasn't even particularly interested in it, yet I wrote a main character who is a brilliant physicist in our future. I always thought that was funny, as in funny because it's ridiculous.
I once did a six-month research project on Star Trek: The Next Generation.
I like to stand outside in the rain.
I think mayonnaise may be one of the most disgusting things ever.
Why did you choose to write Gay Young Adult?  What drew you to this specific genre?
I didn't. That is, I didn't intend plan for it to be Gay anything– that just happened. I don't think it truly qualifies as YA, and I don't plan on writing in that genre because I don't think I have the mindset to write to a younger audience than where I currently am. I did choose the sci-fi aspect of it, but I always wrote sci-fi or fantasy and never plan to write anything else.
Are there certain characters you would like to go back to, or is there a theme or idea you'd love to work with?
I plan to explore the emperor's POV of the story in Fighting Gravity, at least in short pieces. I don't conceive of my stories as themes or ideas. I can pick them out after I've carried the character through to the end of that story, but I'm too much of a character-based writer to try to address specific themes. Ideas come with the characters.
Is there a genre that you would like to try that you have not?
I haven't written a novel-length fantasy yet, so I'm definitely going to do that some day. But I'm a solidly speculative-fiction kind of girl.
What can we expect next from Leah Petersen?
The sequel to Fighting Gravity. It's currently titled Impact Velocity.
Thank you so much for joining us today at Infinity and Beyond.  Please feel free to come back anytime.
About the Author
Leah Petersen lives in North Carolina. She does the day-job, wife, and mother thing, much like everyone else. She prides herself on being able to hold a book with her feet so she can knit while reading. She's still working on knitting while writing.
FIGHTING GRAVITY is her first novel.
Twitter: http://twitter.com/LeahPetersen
Facebook: http://www.facebook.com/LeahPetersenAuthor
Goodreads: http://www.goodreads.com/leahpetersen
Google+: http://profiles.google.com/leahpetersen
Pinterest: http://pinterest.com/lpetersenauthor/
Illicit Magic by Camilla Chafer
Series: Stella Mayweather Paranormal Series, Book 1
Publisher: Audacious
Genre: Fantasy Romance, Paranormal
Length: 214 pages
Available At:
Amazon US: http://amzn.to/mzGZrI
Amazon UK: http://amzn.to/iFNS1c
Smashwords: http://bit.ly/lX5PLb
Nook: http://bit.ly/jmrAO9
Goodreads: http://bit.ly/iEShAn
Summary:
More than three hundred years after the most terrifying witch hunts the world has ever known, it's happening again.
Racing from attack by the ruthless Brotherhood in London to the powerful witch council in New York, twenty-four-year-old novice witch Stella has to put her faith in strangers just to stay alive but she might not be any safer in their midst than from the danger she is running from.
Sent to an extraordinary safe house by the sea to learn her craft, Stella finds there is more than one dark secret in her new family: Étoile's sister is spoken of in fear and sadness; Marc is supposed to be a powerful witch but is missing his magic; where does the owner of their safe house vanish to every day and why does Evan have the eyes of someone not quite human?
There is only one secret that someone will do anything to keep quiet, but whose secret is it and will Stella have to pay the price for silence?
Amazon UK Top 10 contemporary fantasy bestseller
Amazon US Top 45 fantasy bestseller
Amazon US Top 50 contemporary fantasy bestseller
AJ's Review:
Illicit Magic is a tantalizing read that will have you sitting on the edge of your seat wondering if Stella Mayweather will be able to outsmart the Brotherhood with the help of her new friends. Ms Chafer provides the reader with a combination of mystery, romance, angst, and danger in this action-packed story full of lies and deceit. Will Stella figure out who to trust before it's too late?
My heart went out to Stella as she enlightens the reader about her situation in the beginning of the story. It's obvious that being uprooted from one foster home to the next has taken a toll on her life and created the individual that she currently is when we first meet Stella. I just wanted to be her friend so that she realized that she wasn't alone in this world. But don't fret, Stella's life quickly changes in my opinion for the better as she embraces her true destiny and comes to terms with the danger that's been lurking in the background, watching and waiting to burn her at the stake. Stella's first encounter with the Brotherhood had my heart pounding as I wondered whether or not she would find safety before they caught her. Illicit Magic is told from Stella's point of view, which actually worked for me because the reader was not only able to gain a better understanding of how Stella felt about her life and the things that were going on around her, but also the reader was able to see the things Stella was missing that were obvious to the person looking in from the outside, and isn't that how life is sometimes? We often miss the obvious when we're too close to the situation, which was exactly the predicament Stella found herself in on more than one occasion.
Soon Stella's past and present collide as we discover that there is a traitor in her new safe haven. Moreover, as the mystery unfolds and secrets are revealed, the reader becomes more aware of how special Stella is and why everyone is out to kill her. Although it didn't take much to figure out who was responsible for all of the attacks on Stella as the story progressed, Ms. Chafer did provide the reader with a few unexpected twists and turns as more secrets were revealed and the plot thickened. Initially, some readers may view Stella as a whiny individual by the way she describes her life, but I disagree. I think she's a strong young woman who has been dealt a "sh**ty" hand in life, but perseveres and develops into a strong woman who learns how to control her magic and ultimately becomes a force to be reckoned with in order to save her life and the life of her new friends. This young lady has gumption and I like that in my heroines.
Evan is the hero that every girl dreams of in a fairy tale or in Stella's case, a nightmare of mass proportions. He's strong, sexy, smart, and definitely not of this world. Yet, the best thing about Evan was his patience with Stella as she struggled to find her way and become comfortable in her own skin. Don't get me wrong, there were plenty of times that Evan was a hardass and I wanted to slap him, but then again, the people who really care about you should be honest and above board when life is slapping you in the face and you're in constant fear of being burned at the stake.
I enjoyed watching Evan and Stella's relationship grow at a reasonable pace and hope to learn more about Evan in the next book in this scintillating series.
The secondary characters were well developed and helped the story progress. Each of them had their on quirks, secrets, and hidden agendas. I found the dynamics between them and Stella rather interesting given that Marc was the epitome of Dr. Jekyll and Mr. Hide. Can we say moody much???? In addition, it was obvious that Etoile and Seren, her sister, possessed a vast amount of power. However, there were times that I didn't like how quickly Etoile was willing to use her powers on Stella. Kitty was sweet and I liked how she befriended Stella, which was something she had craved since her parent's death. Although there were a few editing errors, it wasn't enough to pull me out of the story. In addition, the picturesque scenery that Ms. Chafer provided in regards to the different locations Stella moved around to as she continued to fight off the threat of the Brotherhood, acted as another secondary character that not only increased the depth of the story, but made this fantasy romance a little more realistic for this reader.
Illicit Magic is an enticing read with engaging characters and action-packed adventure that will have you biting your nails as you delve deeper into the mystery, madness and mayhem of Stella Mayweather's life. Things aren't always as they seem as secrets are revealed, the plot thickens, allies become enemies, friendships are tested, and love begins to blossom. Therefore, if you haven't picked up a copy of Illicit Magic by Camilla Chafer then you're definitely missing out. I can't wait to see what happens in Unruly Magic, the second book in the series.
Rated 4.5 Seashells by AJ!
EXCERPT
Sharp, murmured voices passed me on the wind. I couldn't make out what they were saying but there was the sound of confusion and dissent; then a barked order calmed them. I caught the sole word "silence" from a low voice as it hissed past me. The footsteps shuffled and stamped again but no one uttered a word. It was like they were all listening for me. I felt like a fox, terrified and cornered, knowing that the beagles were just behind me, waiting to catch my scent.
Above me I could just see the first quarter of the moon breaking in the sky, casting a dim glow over the city. My jacket was a dark padded cord, good for blending in with both the hedge and low light. My breath was catching like little puffs of cloud in the air so I pulled up my cheap, striped scarf and covered my mouth to keep the plumes from straying to where they could be seen.
Without moving the rest of my body, I strained my head towards my pursuers, the scarf tightening about my neck until I tugged it loose again. I tried to count how many footsteps I could hear as they shuffled, fanned out and regrouped.
With only my pounding heartbeat for company I waited for what seemed like eternity. I tried to count Mississippi's to gauge the time but my mind stumbled over the count and I threw the thought away. I waited for seconds, minutes, hours for them to rush past me, or at least turn and stamp a different way, hoping miserably that they really hadn't seen me dart into this street.
Finally I couldn't hear a thing but the blood rushing in my ears. Had I made it up? Was I really paranoid enough to think someone would bother following me? Probably. Possibly. It wasn't the first time I'd been extra cautious, but it was the first time since the news has been full of murder. I shivered and tried to shake away the icy fear.
Edging my way across the privet, the leather of my long boots brushing against each other as I sidestepped, my toes scuffed against the scrub of garden. Fronds of hedge needled my back through my winter coat as I brushed by and fresh drops of dew slid uncomfortably past my scarf and inside my collar.
With my mouth set in a firm, grim line, clamped so tightly shut I was close to grinding my teeth, I poked my head forward, mere millimetres from the hedge but enough to see a gloved hand shoot towards me and grab my coat, the fingers clawing at my shoulder to snatch a handful of material and drag me into the open. A gasp escaped me. How had they gotten so close without me realising? Another hand, yellowed at the fingertips and reeking of tobacco, reached for my neck.
A gruff male voice snarled, "Gotcha!"
I shrieked and my whole body went rigid as I closed my eyes tightly. The air went thick and heavy around me, the cold momentarily disappeared and the blood in my veins surged as electricity crackled through my body. For the merest second all the low light and dull sounds of the city disappeared as the power rushing through me overwhelmed and took possession of me.
With the hand at my neck and the fear pumping alongside the electricity, I thought I would die in this moment, but when I opened my eyes again I was on the other side of the street, looking at my attacker grasping at the air where a second ago my neck had been. I saw his fist punch savagely through the air where my jaw should have been. If I had still been there, he would have smashed it for sure.
I felt dizzy and willed myself not to faint. The last of the shriek ebbed in my throat as I realised that I had barely focused on the task but had ended up exactly where I thought I should be when I'd glimpsed that section of empty street. Perhaps my strange gift (I never could decide what I should call it) only worked properly when I was terrified. Moving through space wasn't something I had even been able to control before. And right now, I wasn't afraid to admit that I was absolutely, gut-wrenchingly, terrified.
About the Author
Hi, I'm Camilla and I'm the author of the Stella Mayweather Series, an urban fantasy/mystery. The series starts with Illicit Magic and a lonely young woman, Stella, who has been caught up in a terrifying witch hunt and is whisked thousands of miles away to what she thinks is safety to learn her craft. The series is a blend of magic, mystery and romance with a splash of humour – and while the girls really do go all out to save themselves, there's always a hunky guy or two on hand to help them out. The series continues with Unruly Magic and Devious Magic, both out now.
I live in London, England, but I try to travel as often as I can – I've been all over the US and Europe. In my day job I'm a journalist and editor so I write for magazines, newspapers and websites throughout the world (my favourite assignment was spending a week riding rollercoasters – if you listen carefully you can probably still hear me screaming) but writing fiction has always been my first love.
Web links:
Website: www.camillachafer.com
Blog: www.camillachafer.com/blog
Facebook: https://www.facebook.com/CamillaChafer
Twitter: @camillawrites
Schedule Illicit Magic
March 28 Promo
Mial Ramos Jade Mystique
March 29 Interview and review
Place of Reads
March 30 Review
WTF Are You Reading?
March 30 Guest blog (review a few days prior)
TBQ's Book Palace,
April 1 review and promo
Awesomesauce Book Club,
April 2 Book Promo
J.D. Brown's Book Blogs
April 2 Guest blog and review
Krazy Book Lady
April 3 Interview
April 4 review, interview and giveaway
Butterfly-o-Meter Books
April 5 Guest blog
AJ's Reading Nook –
http://ajcarmicheal.com/blog
April 6 Guest blog
acob's Beloved's Books
April 6 Promo
Cocktails and Books
April 7 Guest blog
Paranormal Romantic Suspense,
April 9 Guest blog
BookSpark:
April 10 Guest Blog on The Dark Phantom
April 10 review
The Readers Roundtable Infinity & Beyond –
April 11 promo and review
Storm Goddess Book Reviews & More-
April 11 Interview
April 12 Guest blog
I Just Wanna Sit Here and Read!
sithereandread@gmail.com
April 13 Guest blog
April 13 Promo
Bittersweet Enchantment /
April 14 Guest blog
April 14 Promo
Reader Girls
April 15 Guest blog
Read 2 Review
April 16 Guest blog and review
Urban Fantasy Investigations
April 17 Guest blog
stories with bite o,.,o
April 17 Promo and review
Lissette E. Manning
April 18 Promo
Fictional Candy,
April 18 review
Between Dreams and reality :
April 19 review and guest blog
SupaGurl Books
April 20 Guest blog and review
Snowdrop Dreams of Books
April 20 Interview
April 21 Guest blog
Book Lovers Paradise
April 21 Guest blog
Fiction Fascination
April 22 Promo and interview
JeanzBookReadNReview
April 23 Interview and review
April 23 Guest blog and review
Cindy's Love of Books
April 24 Guest blog
Louisa Bacio — Love Knows No Bounds


Choices by Liz Schulte
Series: The Guardian Trilogy, Book 2
Publisher: 4 Corners Press
Genre: Fantasy Fiction, Paranormal Romance
Length: 296 pages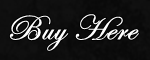 Summary:
Hearts break. Loved ones are lost. Life keeps moving.
Olivia Martin's afterlife was more dangerous and confusing than her life ever was. She thought she was ready to come back, to forget about Holden and to let go of the rage consuming her. Fulfilling her destiny as a guardian was all that mattered—the past could stay hidden in the crevices of her mind. However, when guardians are murdered and the evidence points towards jinn, she has to do something. To save anyone's future, Olivia will have to confront the one person from her past she is terrified to see.
Holden waited for Olivia with the hope he would see her one more time. But when she didn't return, he found salvation in darkness. The black and twisted road made it easier to forget what he lost than to live with the memory of what he had. An unexpected promotion shoves him into a world of intoxicating power and influence. Holden will have to choose between his new life and the woman he thought was gone forever.
From the ashes of Secrets, Choices are born that will change everything.
AJ's Review
One word comes to mind when I think of Liz Schulte's newest release, Choices…FREAKIN'-FAN-TASTIC!. Ms. Schulte is a new author to me and I have recently discovered that I've been missing out on an awesome series. Choices is a riveting story packed with action, adventure, suspense, lust, and secrets that will change Olivia Martin's life forever. I was biting my nails, sitting on the edge of my seat wonder what was going to happen next.
Although this is the second book in the series and I haven't read the first one, it wasn't hard figuring out what was going on. However, I must admit that now I need to pick up the first book in the series, Secrets because I want to be up to full speed when the third book is released. I instantly liked Olivia and being a person who would rather be behind the camera instead of in front of it, found it very easy to relate to her. Her life has been turned upside down, which has made her an active participate instead of a bystander on the sidelines and she's kicking butt, taking names, and embracing the new journey life has thrust her into.
Holden is simply sexy as sin and I must admit, this bad boy had me swooning. His charisma and intensity makes it hard for a woman to deny. I can see why Olivia is in this predicament.
While Quintis is the good guy, trying to help Olivia, he just isn't doing it for me. Maybe it's my inner psyche that just loves a bad boy. Who knows? All I know is that if I were forced to choose, demons, hell and Holden would be my choice hands down.
Yet, I must admit that Ms. Schulte has created a fascinating love triangle.
The secondary characters were well-developed and made the story more enticing. I loved Femi who is a woman that takes no prisoners. I'll have to checkout the short story on her as well.
In addition, Choices is well-written and the plot is well-developed. The more the story progresses, the more the reader is allowed to gain a better understanding of the complexity of the situation. Yet, at the same time leaves so many questions unanswered.
Choices by Liz Schulte is a captivating story that incorporates a myriad of emotions that not only ranges from love to lust to betrayal, but also will have your heart pounding, your body in heat, and at times, your anger level will reach an all new high as you navigate with Olivia through this cobweb of secrets and lies. If you haven't checked out The Guardian Trilogy what are you waiting on? I guarantee that you will find it as scintillating as I did and will be kicking yourself for missing out on this awesome series from the beginning. Bravo Ms. Schulte! You've hit a home run with Choices and I'll definitely be recommending The Guardian Trilogy to my friends. I can't wait to read Consequences to see what happens next.
Rated 5 Seashells and a Recommended Read by AJ!
About the Author
Many authors claim to have known their calling from a young age. Liz Schulte, however, didn't always want to be an author. In fact, she had no clue. Liz wanted to be a veterinarian, then she wanted to be a lawyer, then she wanted to be a criminal profiler. In a valiant effort to keep from becoming Walter Mitty, Liz put pen to paper and began writing her first novel. It was at that moment she realized this is what she was meant to do. As a scribe she could be all of those things and so much more.
When Liz isn't writing or on social networks she is inflicting movie quotes and trivia on people, reading, traveling, and hanging out with friends and family. Liz is a Midwest girl through and through, though she would be perfectly happy never having to shovel her driveway again. She has a love for all things spooky, supernatural, and snarky. Her favorite authors range from Edgar Allen Poe to Joseph Heller to Jane Austen to Jim Butcher and everything in between.
Liz would love to hear from you and what you thought of Dark Corners.
Please stop by and visit at any of the below mentioned networks:
http://enteringbatcountry.blogspot.com/
https://www.facebook.com/liz.schulte
http://www.goodreads.com/author/show/4755336.Liz_Schulte
http://www.lizschulte.com/p/lizs-books.html
Facebook- https://www.facebook.com/pages/Liz-Schulte/182081915177084
Twitter- https://twitter.com/#!/LizSchulte
Femi's Guide to the Abyss
Hello! Femi here. I have the pleasure of being your tour guide today.
Liz asked me to take you on a tour of the Abyss, probably because I'm the coolest species she knows and my life as a bounty hunter means I know the dirt on everyone.  So hold on and follow me.
Oh, keep your hands and feet inside the vehicle at all times. Lots of things here bite.
The Abyss is a world that is overlapping with your world. It houses everything your legends and mythology talk about, plus some more. I, for example, am a Sekhmet. No, I'm not the lionness headed goddess, just a descendent.
The abyss has vampires (often more trouble than they are worth), werewolves (avoid them at all costs), elves (a little stuffy, but generally nice), hobgoblins (tricky devils), ghosts (don't make eye contact or they will haunt you for ages), and way too many to name them all.
Liz told me (she's bossy) to talk about guardian and jinn because her books are about Olivia and Holden.
Jinn have only one thing on their mind ever, power. They were once human and made a deal with a demon (for whatever reason) to become more powerful. In return they have to inspire humans towards their weaknesses. Mostly they deal in the seven deadly sins: Lust, gluttony, sloth, envy, vanity, wrath, and greed. They trap people in their webs until they lose all hope and their souls are easy pickings. Not the sort of people you want to hang out with.
Guardians are souls who died before their time or, in rare instances, souls who were destined to be guardians. They're responsible for helping and inspiring people. They're what most people call guardian angels, but they're not angels, just former humans who have the grace guide others. They always mean well, but can often be a drag. Mostly pacifists who never question their lives or orders.
Now Olivia and Holden (the people Liz mostly writes about) are an odd pair, but I have a feeling something about them just works. I don't know Holden well (I doubt anyone does), but I have gotten to know Olivia really well and she lights up when she talks about him. Let me just say, she isn't like the other guardians. I'd say more, but Liz is reading over my shoulder and threatened to bump me off if I mention any spoilers. (Yikes, writers are sort of nuts.)
Well, it was fun hanging out with you, but I have bounties to catch and ass to kick.
Later!
Femi
April 7 Guest blog and review
The Readers Roundtable Infinity & Beyond
April 10 Guest Blog
The Creatively Green Write at Home Mom
April 18 Interview
April 21 Guest blog
Fang-tastic Books
April 22 Promo
Roxanne's Realm
April 23 Guest blog
Butterfly-o-Meter Books
April 28 Guest Blog
stories with bite o,.,o
April 29 Guest blog
Read2Review
April 30 Interview
April 30 Promo
Mila Ramos
May 1 review and promo
Beverly @ The Wormhole
May 2 Promo
Reader Girls
May 2 Guest Post
Paranormal Romantic Suspense
May 3 Guest Blog
The Daydreamer's Book Obsession
May 4 Guest blog and review (both)
This Author's Life
May 4 promo and interview
JeanzBookReadNReview
Return of the Legacy by KH LeMoyne
Series: Portals of Destiny, Book 1
Publisher: Black Opal Books
Genre: Sci-Fi, Fantasy, Action/Adventure
Length: 99,000 words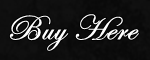 Available at: Black Opals Books, Amazon, B&N, All Romance/OmniLit, Smashwords
Summary:
Three magical dimensions…Two mystical bloodlines…One undeniable destiny.
Born a magical empath, Logan MacKenzie has spent his life protecting his family from discovery. Evil has found them anyway. What begins as Logan's search for answers on Earth becomes a race for survival in the magical dimension of Loci.
The battle to save those he cares about will reveal his true lineage—the bloodline of the Makir, one half of a pair of sentinels chosen to guard the mystical portals between dimensions. The price of his acceptance: a love he never imagined possible and a heartbreaking choice.
Her family attacked, her home destroyed, and now stranded on Loci, Briallen of Tir Thar, descendant of a magical race, has only to summon the power within her to return to her own dimension—or so she had hoped. Unfortunately, her powers aren't cooperating, and the sorcerer bent on her family's destruction will stop at nothing to possess her.
Raised without knowledge of the portals, the Makir guardians, or her own destiny, Bri takes a leap of faith in an alliance with Logan. Embracing an uncertain power and accepting his goals as hers offers her the only way home. If they fail, the consequences of allowing the portals to fall to evil are unthinkable—the destruction of every magical dimension throughout space.
Excerpt:
It took several minutes for Logan's pupils to adjust from sunlight to the interior of the cottage. Even so, it took several more minutes for Logan to interpret what he saw when he looked at the little girl. When he did, fear drove spikes through his muscles as he lunged across the room.
"No!"
A smoky glow, black and oily, clung to the girl's face, seeping into her nostrils and the small crack between her lips. The black fabric quivered like a sick caress along her skin.
Without thinking, Logan tried to pull her to him. No clear plan of attack threaded through his thoughts, only the heart-pounding need to stop the evil infection from permeating the tiny body.
Instead, her body refused. A ton weight resisted his efforts to surround her with protection. The confused voices behind him rose as the child's eyes snapped open. Red flames stared at him, a fierce, possessive force, hungry and angry at his interference.
Logan's ring burned and glowed as he forced his hand to touch her face. His fingertips barely grazed her cheek when the child opened her mouth and roared. The hoarse projection of sound, a violent expulsion of energy, sent Logan flying backward across the room. His spine and head contacted with rock in a sharp, heavy crack that swept the air from his lungs. Body stunned but conscious, he turned his head as Bri dropped to her knees beside the twisting girl.
His mouth didn't work to warn her.
Frozen, he could only watch while she strained to close the distance—two magnets repelling connection. The spikes of gold swirled in a fury around her, a merry-go-round of energy out of control, stronger than the blackness surrounding the girl. Tips of green and blue absorbed the fringes of the gold as a swath of bright red pulsed stronger and deeper within the core. She enclosed the girl in her arms and bent her face to the child's neck. The variegated colors squeezed and pulsed. Each contraction of the womb around the girl forced the smoke to release and expel.
The evil struggled. The girl's small limbs twitched with the battle. Bri held tighter. The colors around her brightened, clenched, and grew stronger.
About the Author
A former technology specialist, KH LeMoyne now writes romance fulltime with series in urban fantasy, high fantasy, and scifi/futuristic. She lives in Maryland with her wonderful husband and corgi. Much to her dismay, she rarely encounters supernatural beings other than on paper. Visit her website: http://www.khlemoyne.com/  or blog: http://fantasypoweredbylove.com/
Links:
Website – www.khlemoyne.com
 Facebook - http://www.facebook.com/kh.lemoyne
Twitter –  https://twitter.com/#!/khlemoyne  or  @khlemoyne
Guest Post by KH LeMoyne
Thank you to Sydney at The Readers Roundtable Infinity & Beyond for inviting me to post.
Return of the Legacy is a fantasy romance and the first in the Portals of Destiny series. The series follows two families in their fight to protect the portals linking magical worlds against an evil mage who will not stop until he absorbs every magical power he can find and enslaves any who stand in his way.
This first book features Briallen, of Tir Thar, and Logan Mackenzie, of Earth. Pulled to the dimension of Loci, both possess magical powers and are matched in their determination to save their families from the assassins who pursue them. They must come to terms with not only heart wrenching choices, but also their role in destiny's plan.
The following sets the stage for the Portal of Destiny series:
In the millennium before the dark ages of man, the lands of the earth were connected, rich with the ethereal forces of the universe. Mystics and magic coexisted with man, until human greed, coveting power and fearing the unknown, begat persecution and hate.
Threatened to extinction, the children of magic fled, the most powerful of them ripping great holes in the universe to hide their brethren throughout space—the one true bloodline, forever charged with their partners in protection of the great portals between worlds.
To mankind, the exodus passed without event, without notice, without remembrance, the existence of magic…mere fables.
But the tides have turned, and the darkest of magic conspires to come home.
The bloodline of the Makir will be waiting.
Through the portals, magical beings left Earth and created new worlds to inhabit. And while all should now be good, nature doesn't tolerate a void.
Magic, created from the essence of all things, hasn't been eradicated on Earth—an example being the persistence of Logan Mackenzie's bloodline and the mix of powers his family possesses. The worlds beyond the portals have seen pure magic diluted. Each world and kingdom approaches this fate in different ways.
In the world of Tir Thar, the powerful mage of Brennagmore seeks to isolate those with power to ensure his dominion. He will not stop at his own borders. He will not stop at his own world. His intent is to force open the forbidden access to the portals and rip power from each world he encounters.
Unforeseen forces have drawn Logan and Briallen to the world of Loci and Scotland's Isle of Mull. The setting is similar to Earth, yet geography and history reflect series changes with magic openly embraced. For Logan and Briallen, their only way home is to fulfill a quest, right a wrong committed against innocence, and to embrace their destiny in the coming battle for dominion over the portals. Unique in their powers, compassion, and conviction, they are well suited both to the task and as partners.
~Kate
KH LeMoyne
(1) The author will be giving away a $25 Amazon or Barnes & Noble GC to one randomly drawn commenter during the tour as well as to the host with the most comments (excluding the author's and the host's).
(2) Additionally, she'll choose two randomly drawn winners of the Dragon Rider's Gift eBook (A Portal Tale), due for release May 1, 2012.
RULES
1. Must be or become a Linky Follower of The Readers Roundtable (Main Site) and Infinity & Beyond Site
2. Must leave your name and email address in case you win
3. Must leave a comment to be entered
4. Hope you have some fun!
Good Luck Everyone!
Hero by Cheryl Brooks
Series: Cat Star Chronicles
Publisher: Sourcebooks, Inc.
Genre: Sci-Fi/Fantasy
Length: 384 pages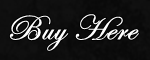 Summary:
He is the sexiest, most irksome man she's ever encountered…
Micayla is the last Zetithian female left in the universe. She doesn't know what's normal for her species, but she knows when she sees Trag that all she wants to do is bite him…
He has searched all over the galaxy for a woman like her…
Trag has sworn he'll never marry unless he can find a Zetithian female. But now that he's finally found Micayla, she may be more of a challenge than even he's able to take on…
Excerpt:
His swirling cloak was what caught her eye, but even from across the crowded park, his aura of sadness and regret went straight to her heart. A little girl ran after him as he walked away, and when he stopped and knelt beside her, she held out her hand, offering him something. His long curling hair fell forward as he accepted it, revealing a streak of orange in the otherwise black locks. There was a brief exchange that Micayla couldn't hear, but whatever the girl had given him must have been quite a treat, for his smile after tasting it was a mixture of wistfulness and delight.
Micayla had never seen him before, but, being a newcomer to Orleon Station, this wasn't surprising. So far, Windura was the only one she saw on other than a coworker basis, and that was mainly because their quarters were next door to one another.
"Hey, Micayla," Windura called out from the corridor behind her. "Let's meet for lunch, okay?"
"Yeah, sure," Micayla replied. Tearing her eyes away from the man, she turned to greet her Vessonian friend.
"Lunch would be great."
"The main dining hall at eleven hundred?"
"Fine," Micayla replied, forcing herself to smile.
Glancing over her shoulder, to her dismay she saw that the man had already gone. She strained her eyes to find him among the huge potted plants and benches of the space station's "park." "Did you see that guy—the one in the cloak with the long black hair?"
"A cloak?" Windura echoed. "Why would anyone be wearing a cloak? It's hot as hell in here!"
It wasn't the first time she'd heard Windura complain about the heat, but then catering to the preferences of a variety of different beings made the choice of ambient temperature difficult. "Maybe so," she said doubtfully. "But some people are just cold-natured…" She stared off in the direction he must have taken. "What's back that way?"
"Some of the more disreputable parts of the station," Windura replied, flipping her long blond hair over her shoulder. "You're better off not going down there." Micayla nodded absently. "I'm sure you're right," she said, but something about him was so compelling that if Windura hadn't intervened, she'd have gone running after him in a heartbeat.
"We've got to get you better oriented to this place," Windura went on. "A girl like you needs to know the ropes."
Micayla frowned. "What makes you say that?"
Shaking her head, Windura replied, "If you don't know that by now, then I can't help you." With a quick grin, she added, "See you at eleven," and was gone. Micayla stood gazing blankly at the throng of children, unable to recall why she had gone to the park in the first place. Ordinarily it would've been a cold day in hell, let alone Orleon Station, when a man distracted her that much, but then she remembered: Tea. You're here to get tea. Getting in line at Starbucks, she ordered a tall cup of hot, foaming chai and then headed off to work.
The communications center was a hive of bustling activity, and Micayla had to squeeze past several other officers to get to her station, nearly spilling her tea as she finally plunked down in her seat. The guy from the previous shift had left his candy wrappers scattered about, and she gathered them up, grumbling as one of them stuck to the console.
"Sorry about that," he said from behind her. Reaching over her shoulder, he retrieved the last of them, his chest pressing lightly against her back.
Micayla shifted away from him slightly. Scott was Terran and an attractive fellow with a terrific smile, but he was getting a little too… chummy. As a female of an unknown species, if there was one thing Micayla had learned, it was that Terrans and whatever she was weren't compatible—at least, none she'd met so far—and having grown up on Earth, she'd met quite a few. "That's okay, Scott," she said. "I'm sure I leave tea stains for Xantric to wipe up when she comes on duty."
"Not sure she'd notice," Scott said with a shrug.
"And if she did, you'd never know it. Twilanans never complain about anything." He turned to leave, but then paused, adding, "Not much traffic on the system for the past couple of hours, but I'm sure it'll pick up for you."
Micayla took a sip of her tea and nodded. "It always does," she agreed. "Get some sleep."
Scott sighed. "Too bad you and I work different shifts. Otherwise, we could spend a little more time together—instead of me just going back to my quarters and dreaming about you."
Micayla felt a pang near her heart and wished she could have felt something other than regret when a man said such things to her. Steeling herself against his inevitable reaction, she purposely avoided his eyes, focusing instead on resetting the instrument panel with her fingerprint on the log entry. "Dreams will have to suffice, big guy," she said. "I'm not looking for a boyfriend."
"You always say that," Scott grumbled. "Sure I can't talk you out of it?"
"You could try," she said, wishing it really would work, just once, "but it probably won't do you any good."
"Ice Queen," he muttered.
"I've been called that before," she said wearily.
"Treacherous Temptress?"
"Been called that too."
"You're kidding me, right?"
"You'd be surprised." Micayla sighed. "And believe me, it's nothing personal, Scott. I have no problem with being friends, but if you want more than that, I'm simply the wrong species."
Seeming to take this as an invitation, Scott turned and leaned against the partition that divided the workstations.
"What are you, anyway?"
"No idea," she replied. "But I'm not human, that's for sure."
"No shit," Scott said. "You're better looking than any Terran I've ever seen. I love those cat-like eyes of yours. The elfin ears are nice too, and the fangs…" His voice trailed off there as though indulging in some erotic fantasy.
"The better to bite you with, my dear," Micayla quoted. When her stepmother had first read her that story, she probably never realized that Micayla identified much more with the wolf than with Little Red Riding Hood—though, in truth, she looked more like a lion or a panther than a wolf.
If Scott's response was any indication, being savaged by a lioness was the answer to his wildest imaginings. "Would you?" he asked eagerly. "Please? Pretty please?"
"Absolutely not," Micayla said firmly as a hail came through the system. "Get going, now," she added, shooing him away. "I've got work to do."
Scott withdrew with obvious reluctance, mumbling imprecations under his breath as he went.
Micayla redirected the hail and wondered if it would be worth it to try to spend a little more time with Scott. He was a nice guy and it would take no encouragement whatsoever to—no, she decided. It wasn't worth the pain. Her lack of interest in the opposite sex wasn't her fault, but he would end up despising her for it and then she'd be right back where she started.
Her attitude wasn't precisely a lack of interest, however; it was more a lack of desire, and though she knew what desire was supposed to feel like—she had one fantasy that never failed to elicit that response—it never seemed to work with a flesh and blood man. The man she'd seen in the park might have been different, though; she'd at least felt something for him, if only compassion. Had the little girl been his daughter, telling him good-bye as he left on a journey through space? Was she a friend or a complete stranger? Micayla had no way of knowing, but the more she thought about it, the more she itched to find out.
She glanced up as Dana took her seat at the next station, apologizing to Roxanne for being late. "I had such a tough time getting Cara out of the park!" Dana was saying. "She started talking to someone and didn't want to leave. I'm surprised she didn't go running after him."
To be entered in the contest, tell us one of your favorite Sci-Fi/Urban Fantasy books.
One (1) lucky reader will receive an electronic copy of Hero  by Cheryl Brooks. 

This is an overnight contest; therefore, you have until Sunday, Feb. 5th at 6:00 PM (CST) to leave a response in the comments section.
1. Must be or become a Google Friend Connect Follower of Infinity & Beyond and I must be able to see you as a follower. Therefore, if you've become a follower and selected the "Private " option, I can't see you.
– 1 Entry
2. Must be or become a GFC Follower of The Readers Roundtable (Mainstream) – 1 Entry
2. Must leave your name and email address in case you win
3. Must answer the question
4. Hope you have some fun!
Options for Extra Entries:
1. Following The Readers Roundtable Networked Blogs – 1 Entry
2. Following The Readers Roundtable on Twitter – 1 Entry
3. Following The Readers Roundtable on Facebook – 1 Entry
Good Luck Everyone!
True Colors by Thea Harrison
Publisher: Samhain Publishing
Genre: Urban Fantasy, Shape Shifter
Length: Novella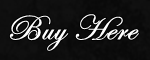 Summary:
Meeting your soulmate? Great. Preventing your possible murder? Even better.
Alice Clark, a Wyr and schoolteacher, has had two friends murdered in as many days, and she's just found the body of a third. She arrives at the scene only minutes before Gideon Riehl, a wolf Wyr and current detective in the Wyr Division of Violent Crime—and, as Alice oh-so-inconveniently recognizes at first sight, her mate.
But the sudden connection Riehl and Alice feel is complicated when the murders are linked to a serial killer who last struck seven years ago, killing seven people in seven days. They have just one night before the killer strikes again. And every sign points to Alice as the next victim.
Product Warnings: This book contains a hot police detective, a violent murderer on the hunt, and a heroine that can blend in anywhere…
Excerpt
Don't move. Stay perfectly still.
The enormous monster plunged through the apartment with the lethal speed of a stealth bomber. A Molotov cocktail of pheromones and Power spewed through the blood-tainted air, the classic signs of a strong male Wyr in a rage. Alice clung to her perch, her heart knocking so hard she thought it was going to burst out of her chest. Had the murderer returned?
Then the monster slowed. Alice heard him utter vicious curses under his breath as he came upon Haley's still-warm body. Alice took the New York subway daily to work. She thought she had heard it all but she learned a few things as she listened to him. Did he curse because he saw the murdered woman for the first time, or because he realized he had made some kind of mistake?
Alice had only just arrived at Haley's apartment herself. She had found the door open and rushed inside to discover that her friend's body had been laid out on her bed. Haley's torso had been cut open, organs strewn across the flowered bedspread like a child's abandoned toys.
Alice had gone numb at the sight, the normal cool gentle logic of her mind seizing in shock. Then she had heard someone running up the stairs. She had barely gotten to her hiding place before the monster appeared. If he was the murderer and he had returned to clean up some clue he had left behind, neither Alice nor the police would know what it was now.
He prowled through Haley's home in complete silence. Alice couldn't even hear the soft pad of footsteps. Her awareness of him was excruciating, as though someone had stroked the flat of a razor blade along her bare skin with the smiling promise of a cut. His presence was a violation of Haley's private space. He paused not two feet away from Alice, so close she could see the pocket of his worn leather jacket out of the corner of her eye and hear the almost imperceptible sound of his steady breathing.
She wanted to scream and strike at him. She wanted to run away and dial 911. The shadowed apartment hallway was a million miles long, the open front door too far away for her to make a run for it and hope she wouldn't be noticed. She didn't dare move, did not dare even shift her gaze for fear a glancing light might reflect off her eyes and give her position away. She hardly dared to breathe. The only thing she could do is taste the air and know that, if nothing else, she could recognize this man again by his scent. Underneath the scent of violence, he smelled warm and clean. If they were in any other kind of situation, she would have found his scent sexy. She fought the sudden urge to vomit.
Wait. If she could scent him, then what kind of trail had she left behind? Could he scent her as well? Would he be able to recognize her again, too? Oh gods.
To be entered in the contest, just leave a comment.
PRIZE:
One (1) lucky reader will receive an electronic copy of this book.
RULES:
This is an overnight contest; therefore, you have until Saturday, Dec. 24th at 12:00 Noon (CST) to leave a response in the comments section.
1. Must be or become a Google Friend Connect Follower of The Readers Roundtable (Main Site) – 1 Entry
2. Must be or become a Google Friend Connect Follower of Infinity & Beyond (Sci-Fi/Urban Fantasy Site) – 1 Entry
3. Must leave your name and email address in case you win
4. Must answer the question
5. Hope you have some fun!
Who Wants A Nook Touch? It's your thirteenth chance in the 25 Days of Christmas Blog Hop and I'm running out of questions right now, so let's make this easy!  LOL!
Okay, before I continue, as promised, I want to remind everyone of the rules so you don't miss out on entering your name in the pot for a chance at the Grand Prizes, which in this case is the Nook Touch.
You can only enter one entry per day for a total of 24 entries for 24 days on the posts for the Grand Prizes. However, as stated before, there are ways to get additional entries, such as becoming a Google Friend Connect of each of the sites, so be sure to check out the first post that explained the rules. Here's the link in case you missed it: http://theblackraveneroticcafe.com/?p=11069.
If for some reason, you forget and leave your response in the comments section of one of Bonus Posts, please take an opportunity to resend it to the email address show below, so that you don't miss out on an chance to win the Nook Touch. You will have until midnight on Christmas Eve, Central Standard Time to enter.
Now for the rules:
1. Must be or become a Google Friend Connect Follower of The Readers Roundtable
2. Must answer the question and follow the instructions – Tell us about a new author that you read this year and enjoyed.
3. Must leave your real name and mailing address in the email so that we can contact you if you win
4. Must put "Day Thirteen – Blackraven's 25 Days of Christmas Blog Hop – Nook Touch" in the subject line
5. Must send your response to aj@ajcarmicheal.com
6. Must have a Jolly Good Time!
REMEMBER: If you don't abide by the rules as stipulated, your entry won't count. Don't worry, we'll remind you of all the rules with each Bonus Round post.
You can answer any question at any point. I will cut off all questions and responses on December 24th at Midnight, so that I can fire up the generator and announce the lucky winner on Dec. 25th – Christmas Day.
If you have any questions, please let me know.
Good Luck everyone!
It's Day 12 of the 25 Days of Christmas Blog Hop and here's another chance for an entry to win one of the $25 Gift Cards . Woo-hoo! Stay tuned because we have more goodies coming your way.
Before I continue, as promised, I want to remind everyone of the rules so you don't miss out on entering your name in the pot for a chance at the Grand Prizes, which in this case is the $25 Gift Card (Winners Choice).
You can only enter one entry per day for a total of 24 entries for 24 days on the posts for the Grand Prizes. However, as stated before, there are ways to get additional entries, such as becoming a Google Friend Connect of each of the sites, so be sure to check out the first post that explained the rules. Here's the link in case you missed it: http://theblackraveneroticcafe.com/?p=11069.
If for some reason, you forget and leave your response in the comments section of one of Bonus Posts, please take an opportunity to resend it to the email address show below, so that you don't miss out on an chance to win a $25 Gift Card. You will have until midnight on Christmas Eve, Central Standard Time to enter.
Now for the rules:
1. Must be or become a Google Friend Connect Follower of Infinity & Beyond (Sci-Fi/Urban Fantasy website) – 1 Entry
2. Must be or become a Google Friend Connect Follower of Th Readers Roundtable (Main Site) – 1 Entry
3. Must answer the same question and follow the instructions – When do you normally take down your Christmas decorations?
4. Must leave your real name and mailing address in the email so that we can contact you if you win
5. Must put "Day Twelve – Blackraven's 25 Days of Christmas Blog Hop – $25 Gift Card –Inspirational Moments – Readers Roundtable" in the subject line
6. Must send your response to aj@ajcarmicheal.com
7. Must have a Jolly Good Time!
REMEMBER: If you don't abide by the rules as stipulated, your entry won't count. Don't worry, we'll remind you of all the rules with each Bonus Round post.
You can answer any question at any point. I will cut off all questions and responses on December 24th at Midnight, so that I can fire up the generator and announce the lucky winner on Dec. 25th – Christmas Day.
If you have any questions, please let me know.
Best of Luck!